2015 is almost here.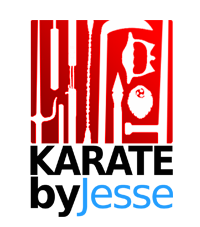 I'm stoked!
With a new year comes new possibilities for growth in Karate & life.
But in order to make the next year fantastic, it's important to look back and learn from the current year.
"If you don't learn from the past, you're doomed to repeat it."

– George Santayana
So…
Today I'd like to start a new annual tradition by reviewing the year.
"What went well? What did I learn? What can I improve for next year?"
These are the questions I ask myself, as I look back on my 2014.
I encourage you to do the same!
(Share your 2014 review in the comment section.)
Here we go:
2014: Year of the Horse
(Yup, it's the year of the freakin' horse. I was hoping for tiger, dragon, shark or something cool!)
The year started off with a surprise.
After being in the national team for many years, I was suddenly "cut off". The reason was that, apparently, some people want to hear lies when they ask for the truth.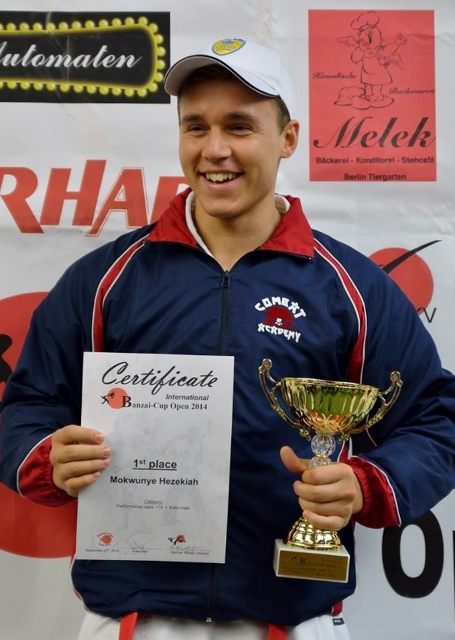 Weird! 
Too bad they asked me. 
Although I didn't get invited to national team training camps or tournaments anymore, I kept training hard and traveling alone. I placed first at Swedish Open, Banzai Cup (in Berlin) and the national championship.
Eventually, the old coach got replaced with a new one, and now I'm back.
Sometimes, not getting what you want can be a great motivation!
Then, as spring arrived, I had a wild idea:
Is it possible to create the best Karate seminar experience ever?
I wanted to gather a small group of likeminded Karate Nerds for an epic weekend of world-class Karate.
After months of planning, the result was KNX14.
The Karate Nerd Experience 2014.
Fans from 20+ countries came. We trained hard. We wore pink belts. We took the world's fastest group photo. We shared knowledge. We danced ballet. We got bruises.
But above all, we had SUPER FUN & made new friends for life.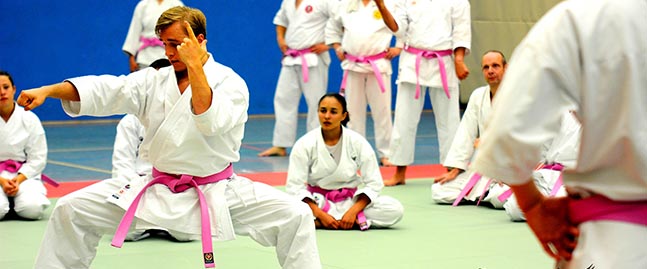 What a success!
Next year's edition (more info coming 1st quarter 2015) will be even better, because I learned TONS OF SECRETS from this experience.
Funnily enough, after KNX14 I got many emails from people who wanted to buy/license "the KNX brand" and host their own versions in different countries.
Sadly, I had to turn down all offers because none of them understood the concept.
Speaking of KNX14, I also met sensei Shai Hai from Israel that weekend. He was the "secret sensei". Although we'd never met before, it felt like we'd known each other for years. (Here's a pic after he spanked me). I'm glad to have his friendship & mentoring.
He has the Okinawan spirit.
As mid-spring came around, I had the pleasure of training privately with sensei Inoue Yoshimi, the #1 coach in the Karate world.
What an incredible old man.
I still think daily about his teachings. Here's the viral article I wrote, which was eventually picked up & published in a regional Karate magazine by the German Karate Federation. Thanks to Yrsa Lindqvist, Finnish Karate Federation, for the support.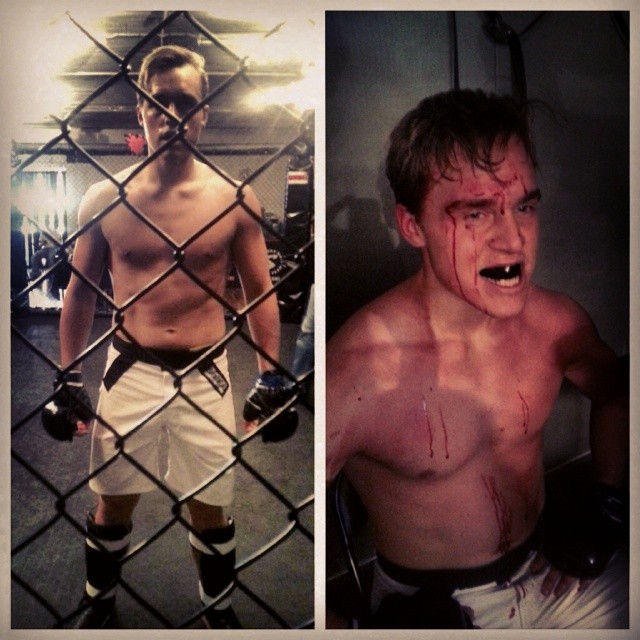 Shortly after, summer came.
With a bang!
After practicing MMA exactly one time (video on my instagram), I decided to enter the cage and get my a** kicked.
Full contact – against a tattooed beast twice my height.
The fight was fun, and I wasn't afraid or nervous a bit. I enjoyed the challenge!
Sadly, it ended abruptly when I got cut above the eye, probably due to an illegal elbow. Luckily, I managed to plant a fat head kick just before the doctor stopped me!
Cool memory for sure, and chicks digged the scar.
Thereafter, I flew to Italy to attend a summer camp hosted by Dr. Lucio Maurino (one of the instructors at KNX14) together with his top sport scientist friends.
I learned high-level teaching methods and pedagogy during this week, and late night discussions with sensei Maurino reinforced deep principles of immense value in me. We also took cool pictures. I'm grateful for his continued friendship & mentoring.
Then, after many years without visiting Okinawa (I used to live there back in 2009), I just HAD to go back. The nostalgia was unbearable!
So, 5 days after finishing KNX14, I jumped on a plane & headed for Oki.
During this month I made a lot of new Okinawan friends, like sensei Scot Mertz. He's a huge Karate Nerd™ who took me to lots of places and masters. I'm happy to have such nice friends who constantly expose me to new opportunities and challenges.
Like they say in business; "your network is your net worth".
The same goes for Karate.
Shortly before I flew home, I was also interviewed on NHK Japanese television. That was fun! Big thanks to James-san, owner of the world-famous DOJO Bar, for hooking me up & supporting my work.
I also learned a new kata during this time: Tomari Chinto. It's insane!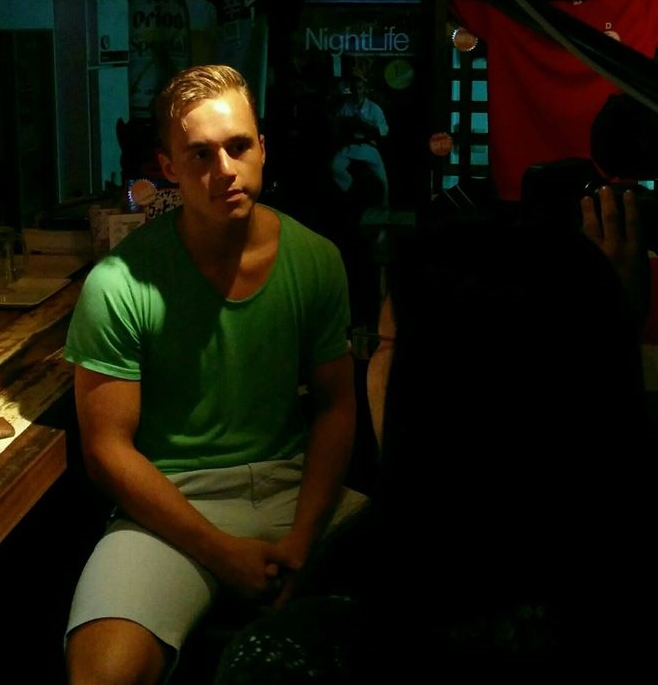 By the way, during my Okinawa trip I randomly discovered something crazy: People like when I put pics of myself on social media.
Apparently, "the messenger" is as interesting as "the message".
So, I changed my social media approach and uploaded more behind-the-scenes pics. 
My social media following quickly grew to 13,859 fans on Facebook, 4,020 on Twitter and 15,901 on Youtube.
Who would have known?
When I came home from Okinawa, it was time for a huge moment for me; the launch of Seishin.
After developing the gi for almost 3 years, it was time to let the world know that the "Karate uniform market" (writing that word makes me cringe) is fundamentally flawed and totally disconnected from the true spirit of Karate ("Seishin" is Japanese for "Spirit").
The problem lies in the fact that the Karate world is being ruled by greedy gatekeepers, not passionate Karate enthusiasts, like you and me.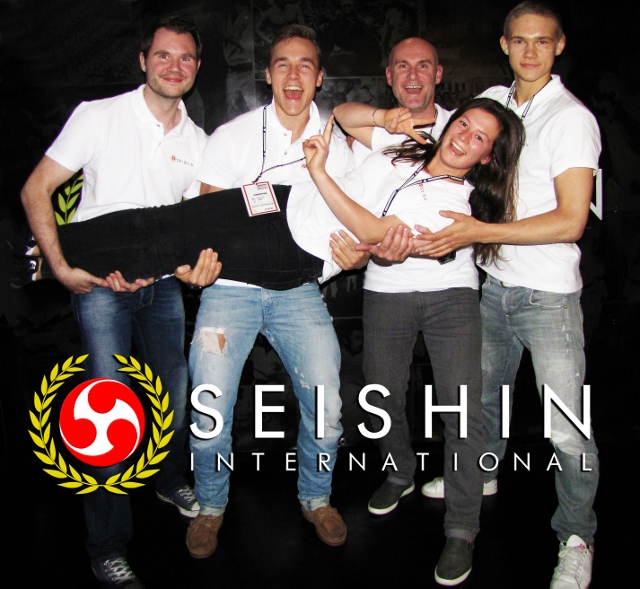 The movement is growing quickly, with distributors in Canada and North America already – and the gi is used by instructors, masters, athletes and "regular" Karate fans all over the world.
Launching Seishin taught me TONS about entrepreneurship.
Starting a company is basically like jumping out of an airplane and figuring out how to assemble your parachute on the way down.
Luckily, I enjoy challenges.
The act of overcoming struggle makes life seem more meaningful and important.
My favorite part about the Seishin launch was when we went to the WKF World Karate Championship in Bremen (see pics here), to meet fans and athletes.
Thanks guys – that was fun!
A few weeks later, I conducted my first dojo seminar of the fall.
It was a big camp together with the renshi J. Backteman, 6 dan shito-ryu & former national team trainer. I think it was the best seminar I've ever held on the topic of applied biomechanics for optimizing Karate performance. I wish I'd filmed it!
Thanks to everyone who already booked me for seminars next year.
Looking forward to the UK especially!
By the way, somewhere around this time I saw the Lego movie. It. Blew. My. Mind.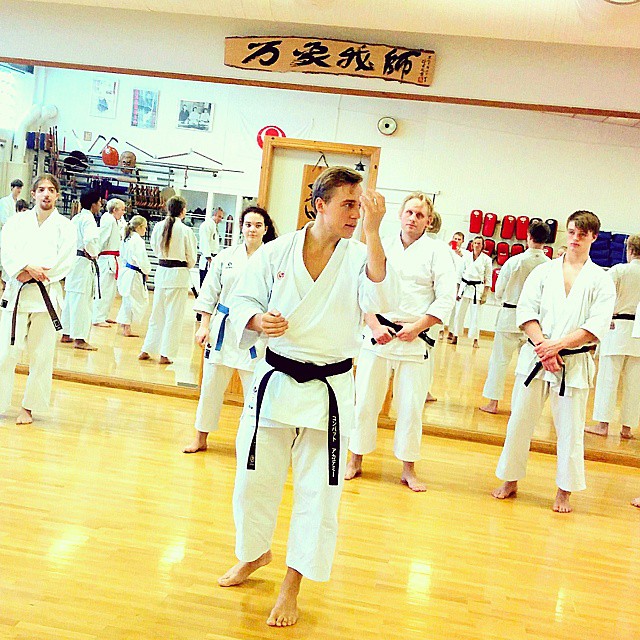 Seriously. Watch it!
While I'm off topic, I might also mention that my habit of eating Questbars was turning into a minor addiction here. They work so well with my bulletproof coffee!
Anyway…
Mid-fall, I flew to a seminar with sensei Yukimitsu Hasegawa (here's our interview).
This time, I was invited as a guest.
It was a great experience.
Not only because we ate the world's best gelato and danced salsa, but because sensei Hasegawa is a brilliant mover with great character, and, despite his numerous world titles, he has an incredible thirst for constantly learning and improving. Here's a video of him teaching kids.
I'm grateful for Yukimitsu Hasegawa's feedback, friendship and support. He inspires me. Thanks to Sportivart for the hospitality!
After this period, things calmed down a bit.
That was nice.
The intensely extrovert nature of my numerous projects, seminars and events had left me feeling unfulfilled or anxious at times during the year. I needed some quiet moments for reading, writing and reflecting. I had tons of books unread!
When I stop reading, I stop having ideas.
To me, breaks of solitude are energizing and essential.
Lastly, I want to mention something that made me proud recently:
For the past year, I've been been working privately with a few students who want to become better at "competition kata". As you know, Karate is not a sport for me, but I enjoy the challenge of helping others who want to improve. These youngsters recently changed style, so we've been working hard on technique, fine-tuning many details.
Guess what?
Two weeks ago, at their FIRST national championships ever, both of my students kicked everyone's butt and went to the final – against each other!
That was almost more exciting than my own gold!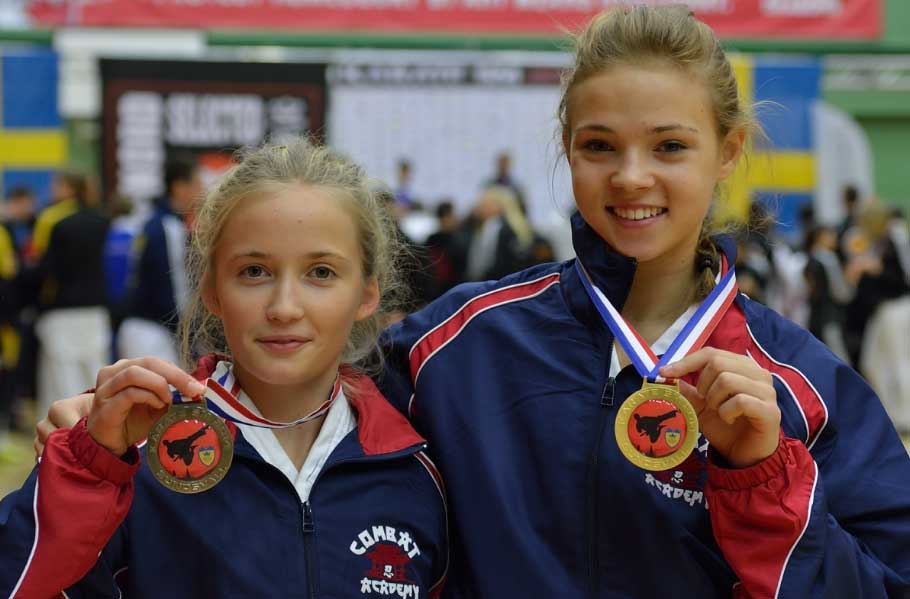 The story was later picked up by the local newspaper.
And that brings us to today.
During the year, I've also written many articles here on KARATEbyJesse.com.
In 2014 my website visits went up to three and a half million hits (3,444,775), with 28,674 visits on the busiest day. I actually had to upgrade my server because KbJ grew so much in popularity this year. Wow!
Thanks for reading & sharing my articles – your support means a LOT to me!
Here's some of what I wrote:
The Best KbJ Blog Posts of 2014
And that's it.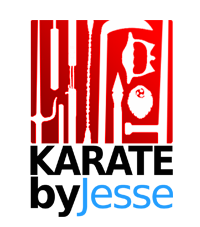 Thank you making my year so incredible!
2015 will be bigger & better. I'm thinking about writing a new book, or maybe doing a podcast or vlog. Thoughts?
How was your 2014?
Leave a comment! ; -)