Pink.
Pink, pink, pink…
That's what the Karate world talks about when I announce my annual KNX (Karate Nerd Experience) seminar, where people from over 25+ countries gather to eat, sleep & train Karate in a completely new way.
Everyone are asking; "WHY THE PINK BELTS?"
You see, one of the special things at KNX is that we wear pink belts.
In this article I will give you my COMPLETE explanation.
But first…
Watch this promo from 2014 to see the belts in action:
Now, allow me to explain:
Karate has NO place for ego.
Many people attach their self-worth to their Karate belt.
It's an inescapable part of human nature.
We automatically judge each other (and ourselves) based on the color of our belts. But this habit can lead to a false perception of reality.
Don't get me wrong – belts are a great pedagogical tool to divide groups in the dojo according to skill level. I love my own Seishin black belt.
But…
When it comes to The Karate Nerd Experience, I had another goal:
Make everyone feel equal.
Like brothers and sisters.
No matter where you're from, what age you are, what religion, language or culture you represent – we are all Karate Nerds™ on the same quest for mastery.
And this needs to be expressed. So I did the "unthinkable".
I changed everyone's belt…
To freakin'
PINK

!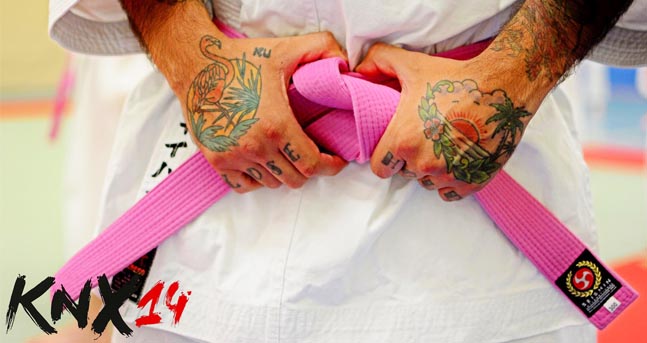 The idea was crazy.
But brilliant.
And despite my initial doubts, everyone LOVED it! ;- )
Every participant, including world champions and 10th dan masters from Okinawa (the birthplace of Karate), started buzzing with excitement when they saw the belts in their goodie bags.
Wow…
What an icebreaker!
Suddenly people relaxed. Nobody cared if you were a green belt, brown belt or black belt. It was irrelevant.
All that mattered was that you trained hard, learned a lot, made friends and enjoyed yourself!
In fact, nobody even asked anyone about their real rank.
It was i-n-c-r-e-d-i-b-l-e.
For a moment, we forgot about our belts… and just had fun.
What a wonderful experience.
Pink is the new black.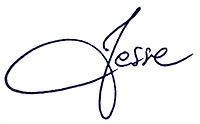 ______________________