---
Dear Karate Nerd,
Are YOU ready for the world's AWESOMEST Karate camp?
For the 4th year in a row, I'm organizing my "once-in-a-lifetime" seminar of world-class Karate training and friendship.

(SOLD OUT! Get the instructional videos here.)
This year's camp takes place in USA, on August 4th-7th (Fri-Mon).
Last year was in the UK, and the year before was in Germany.
KNX17 is not a "regular" Karate seminar.
The goal is laser-focused!
Take YOUR Karate to the NEXT level.
I've been to hundreds of Karate camps in my life – all over the world. Sadly, only a handful of those were epic experiences.
Often I wasted both time and money on "experts" or champions who didn't inspire me or teach me anything special.
Trust me…
KNX17 will be unlike ANY other seminar you've EVER attended.
Your belt level, experience or style doesn't matter. As long as you're ready to train hard, have fun and meet likeminded Karate Nerds from around the world. And you also need to leave your belt at home – because everyone at KNX wears pink belts!
Just like previous years, I've invited famous Karate experts to share their knowledge and passion alongside me.
The teachers of KNX17 are:
Patrick McCarthy
Australia 
Hanshi Patrick McCarthy is the world's #1 Karate researcher and author. Born in Canada, Hanshi McCarthy has studied the art of Karate since the 1960's, and enjoyed an outstanding competitive background before embarking upon a lengthy journey as a field-researcher in Japan, where he ultimately resurfaced as a best-selling author of Bubishi – "The Bible of Karate". 
Hanshi McCarthy has dedicated his life to opening the eyes of Karate Nerds worldwide (including me), by exposing the truth about Karate's ambiguous history through his books, videos and seminars. His impeccable lineage of Okinawan instructors starts with his sensei Kinjo Hiroshi and his teacher's teacher, Hanashiro Chomo, Itosu Anko who preceded him, and his master, Matsumura Sokon.
At KNX17, Hanshi McCarthy will reveal the origins of Karate via his legendary 2-person drills of Bubishi. You will learn joint locks, takedowns, chokes, kyusho (vital points), kata application and other "lost" techniques of Karate. Hanshi McCarthy will also present a theory session about his ground-breaking historical discoveries.
María Dimitrova
Dominican Republic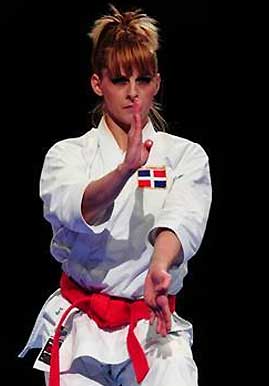 Sensei María Dimitrova is a world-class kata champion who started training at 4 years old. She has been ranked among the top since 2005, when she won her first gold at the XVI Pan-American Championship. Since then, she's won multiple medals at the Pan-Ams, World Championship (WKF) and World Games.
Beside being one of the best athletes in the world, Sensei Dimitrova is also an outstanding teacher, national team coach and chief instructor of the Dominican Karate Air Force Team. She's know for her incredible work ethic, attention to detail and passion for progress.
At KNX17, Sensei María Dimitrova will share her best exercises for boosting your kihon and kata performance, with special focus on perfect stances, biomechanics and technique.
Erwan Le Corre
USA
Erwan Le Corre is a French-American kumite champion, best known as the founder and innovator of MovNat, a natural movement-based physical education system and lifestyle.
Growing up in the village of Étréchy, Sensei Le Corre spent his childhood outdoors playing in the fields and woods around his village. At age 15, he was introduced to Karate. This quickly became a great passion which taught him the virtues of discipline, patience and commitment.
After reaching black belt and competing at elite level, Sensei Le Corre realized that his training had inherent limits and did not fulfill his great thirst to grow as a human being.
This led him to study parkour-like training for 7 years with the Parisian stuntman Don Jean Haberey, which opened the door to a new world of training; including barefoot running, sailing, Olympic weightlifting, rock climbing, long distance triathlon, trail running and Brazilian jiu-jitsu.
In 2008, Sensei Le Corre formulated his unique physical education system known as MovNat, which quickly became a sensation and was featured in magazines like Men's Health USA, Outside Mag etc.
In his own words, MovNat is; "…entirely based on natural movement, which includes the locomotive skills of walking, running, balancing, crawling, jumping, climbing and swimming, the manipulative skills of lifting, carrying, throwing and catching, and the defensive skills of striking and grappling, based on the natural movement principles of practicality and adaptability."
At KNX17, Sensei Erwan Le Corre will synthesize his Karate background with his natural movement approach to help you connect mind – body, technique – physique and mobility – stability. You will discover your true physical potential for Karate, and realize that the human body is capable of much more than you knew.
Jesse Enkamp
Sweden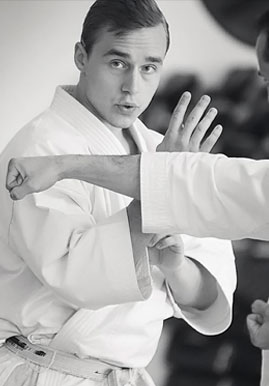 Last but not least… me! If you're not a long-time KbJ reader, allow me to quickly introduce myself:
I'm "The Karate Nerd", #1 best-selling author, founder of Seishin International (the world's fastest growing Karate lifestyle brand), international athlete, globetrotter, educator, entrepreneur, social media ninja and carrot cake connoisseur.
Growing up in my family's dojo, the martial arts have always been my way of life. Today I teach, practice and work daily in my family's dojo in Stockholm, Sweden, but I regularly travel to learn and share ideas with awesome people like you.
My passion is to help people use Karate as a tool for self-discovery, by sharing my experience and observations from meeting some of the best masters in the world, including Okinawa – the birthplace of Karate.
At KNX17, I will teach you the principle of 'Tokiho' (lit. 'Falling Wood') –  the concept of using gravitational force in conjunction with neuromuscular relaxation to improve the efficiency of your Karate techniques, along with 'Chi-Jutsu' ('Dog Boxing) – the ancient art of Karate's ground fighting, as taught to me in Okinawa.
_____
So… are you excited?!
I can't even sit still as I'm writing this!
If you love to improve your Karate, make friends and have fun – this is for YOU!
The only requirement is that you're 18+ years and can speak English.

(SOLD OUT! Order the seminar videos here.)
Tickets includes full accommodation in single / double room, breakfast, lunch, dinner, training, theory sessions, secret activities, professional photos & videos, goodie bags from Seishin etc.
Oh – there's a secret instructor too! 🙂
All you need to do is buy a ticket and come to USA on August 4-7.
Questions? Leave a comment.
See you at KNX17!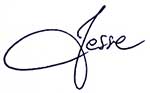 PS. Here's what one participant said about last year's KNX16
Links From Previous KNX: