Finally!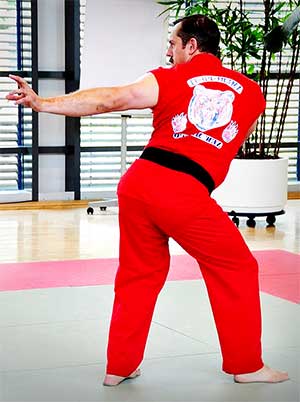 After weeks of processing and editing, 10 videos from my recent KNX15 seminar are now ready for you to download.
The videos were professionally filmed, and consist of training & lectures from all 3 days.
Featured instructors include Dr. Hokama Tetsuhiro (10th dan, Okinawa), Jonathan Horne (World Kumite Champion), Waldo Zapata (BJJ/MMA pioneer) & "Master Ken" (this year's secret sensei).
But wait – there's more!
I also included a BONUS interview with Hokama sensei, based on questions submitted via my KbJ facebook.
Here's everything you get:
Table of Contents
01: Hokama Tetsuhiro: Exclusive Interview (BONUS CONTENT)
02: Jesse Enkamp: Hip Mobility & Okinawa Niseishi (Ryuei-ryu) Bunkai
03: Waldo Zapata: Practical Ground Fighting
04: Hokama Tetsuhiro Q & A: History of Karate
05: Hokama Tetsuhiro: Okinawan Self Defense & Vital Points (Kyusho-Jutsu)
06: Jonathan Horne: World Champion Kumite
07: Hokama Tetsuhiro: Karate Body Conditioning & Sanchin Kata
08: Jesse Enkamp: Movement Flow & Okinawa Niseishi (Ryuei-ryu) Kata
09: Jesse Enkamp: Active Tennis Ball Recovery (Myofascial Release Therapy)
10: Secret Sensei: "Master Ken" (Ameri-Do-Te)
So… what are you waiting for?
Enjoy! ; -)