Holy cow!
Did you see KARATE ON FIRE! yet?

In 3 days, it reached 558 000 people… on Facebook only! 
It's my first "viral" Karate video and I'm super happy.
The comments have been very positive so far. It makes me glad to hear that I can inspire people to improve their Karate techniques, motivation and spirit.
But…
Punching & kicking those candles wasn't as easy as it looks.
Check out this new video, where I explain how we made KARATE ON FIRE!
What do you think? ; -)
Leave your comment below.
Thanks!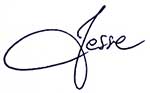 PS. If you have ideas for my next video, let me know.