Two weeks ago a couple of kickboxers from our club (it's a martial arts center) went to compete in Denmark, at the Nordic Kickboxing Open.
(Before you ask, yes, this has to do with Karate, just be patient.)
Most of them had been competing before, but for one guy it was his first time, and he was really excited. He had been training hard for a long time and was finally ready to test his skills against an opponent.
But, to be on the safe side, he chose to enter the light contact division, instead of full contact.
To make a long story short, that proved to be a bad choice.
Why?
Because he was knocked out cold, in a few seconds!
In his first fight.
His first competition.
In light contact!
How did it happen? Well, I wasn't there, but according to the team: "He got a really quick, light, axe kick right on the top of his head, and all of his energy was drained. His knees buckled, and he just went down. It wasn't even a hard kick."
Apparently, he had been hit (with an axe kick) in what the Chinese refer to as Bai Hui. It's an acupuncture point located at the absolute top of your head, and is often used for curing headache, dizziness, eye pain, tinnitus and so on.
But apparently it can be struck too. And, as we saw, it is really effective.
And that little story brings me to the topic of this post.
Pressure points.
Or more specifically, pressure points in Karate.
Some people call them nerve points. Chinese call it Dian Xue (Dim Mak in Cantonese). In Japanese they are referred to as Kyuusho, which simply means a vital/important spot/place. A specific spot on the human body that produces significant pain (or other effects) when manipulated in a specific manner.
It can be pressed, hit, rubbed, struck, (axe) kicked… it all depends on which point, and what effect you desire.
But it's not easy to learn about this. Because the concept of pressure point has always been seen as something rather mysterious, reserved for the most senior students.
While other people just see it as something downright silly.
At least that's the impression I get.
Just think about the legendary Touch of Death. To strike/press with one finger on a super secret spot on your opponent, with immediate death as a result. Sometimes the death is even delayed; a few hours, days, weeks or months, depending on what point you used, how much force you used, if it's full moon or not, and if the stars are aligned with Venus and Jupiter, and other weird explanations.
When you hear or read about these things, you become sceptic.
But I think pressure points/nerve points are important study for any serious martial artist.
Just skip the Death Touch stuff.
So, what points should you study, and possibly use?
That's a hard one.
Personally, I think you should focus on the ones that are easy to locate, and convenient to use. My suggestion is places on the central core of the body.
Because, let's face it, our body isn't perfect. Though some people might look perfect (wink wink) our body, and especially the central core of our body, has several certain areas of inherent weakness.
The central core of the body includes the head, neck, chest and abdomen. Big targets, easy to locate and use. These places make up the core of the life support system of the body. The torso contains all of the important vital organs, and controls our complicated life functions. Attacks to these areas will therefore have serious repercussions.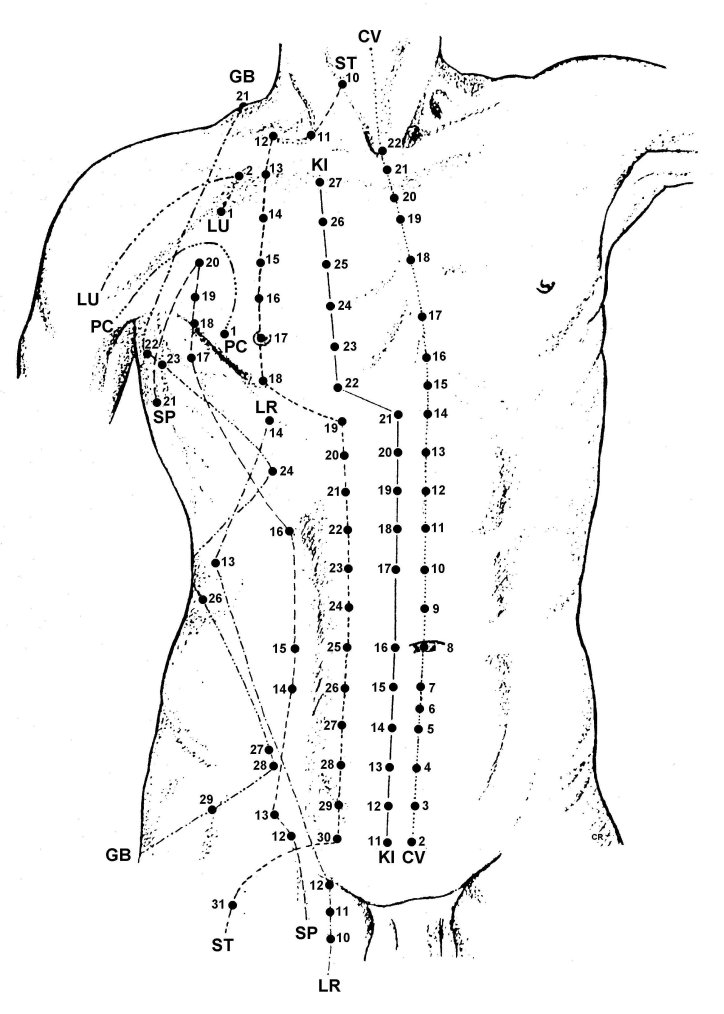 So go for those.
"But, what are the points, more exactly? And how many are there?"
Well, some "masters" say there are 72 points. Some say there are 36. Some say 108, 12, 365 or 20. It depends on who you ask.
It's a jungle out there.
So this is my solution: Find good sources, many sources, and just compare.
The ask yourself:
What points do they have in common?
Looking at the central core, you will most probably end up with a list that looks something like this:
Area around the groin
Area around the throat
Area around the face
Area around the skull
Area around the abdomen
Area around the side of the torso
Area around the neck
Some others…
So there you go.
Now you know what general areas/places you should focus on.
Oh, and think about these five principles too:
Location
Tool
Angle
Direction
Intensity
And the rest is really up to you.
But before you go off experimenting on your neighbour, friend (not for long though) or cat, I'll give you one pressure point here for free:
The temple
A great area for striking, the temple is a so called extra cavity (not on any specific energy meridian, like most other pressure points). It is simply one of the weak points of the cranium.
And that's why this points is so effective.
You see, behind the temple lies an artery of the brain membrane. And that's the key.
The average thickness of the skull is 0,5 cm. At the thickest place, the skull is 1 cm. That might not sound like much.

But at the temple… the skull is inly 0,1-0,2 cm thick!
So, according to the amount of power used, a strike to this area – the temple – can directly cause a concussion to the brain, causing the vision to blur and dizziness. A heavier blow can leave the exterior intact, but cause bone fragments on the interior to pierce blood vessels or the brain's membrane, causing serious injury.
And because important arteries lie behind the area of the temple, a heavy blow that causes bone fragments to pierce these arteries may result in death. The weakness of the temple should therefore always be taken into consideration when using pressure points on the skull.
And thats it for today.
A 2-minute guide to pressure points.
Don't try this at home.