This week my favorite day of the year arrives:
April 1st.
Also known as April Fools' Day.

The only day when you're "officially" allowed to do things that society (read: your friends) doesn't always want you to do…
Practical jokes!
And, if you ask me, a day marked by the commission of hoaxes and other practical jokes of varying sophistication is not something to be taken lightly.
This day deserved to be used to its fullest potential.
By you.
Where?

In Karate class of course!

And I have some great tips for you.
But, before I give you some awesome ideas for fooling you fellow Karate-ka, I would like to begin by telling you about a great way that I was fooled, back when I lived in Okinawa.
It was a rather normal evening (I think it was a Wednesday, or Monday) and I had just arrived to training, at my Kobudo dojo, located in Torihori village (in the old castle district of Shuri).
Some old black belts, shihan guys, were already there, casually talking to each other in one corner of the dojo. Since I was a bit early, one of them came over to me with a quite mysterious look on his face.
"Oh, hello, good evening!" I probably said. But in Japanese of course.
He replied some standard greeting phrase, and then looked around, to his left and right. Then he slowly leaned forward and whispered to me… Still with a mysterious look:
"Jesse-san, do you want to learn a new kata today?"
Wow. That would be great. In Japan it's pretty rare to be asked if you would like to learn a new kata, so I just replied:
"Me? Oh, I don't know…. What kata are you talking about?"
Silence.
He looked at me like a sneaky tiger.
This must be really serious.

He looked around again, as to make sure that nobody was eavesdropping, and then whispered:
"You know that Itosu sensei created the three Naihanchin kata, right? Naihanchin Shodan, Nidan and Sandan?"
[If you train Shotokan, you would know these as Tekki Shodan, Nidan and Sandan]
"Yes, of course I know."
"Good, good… Well, the thing is, before he died he created another one… a kata so rare that nobody in Okinawa knows it. Except our dojo."
Huh? A rare kata?
I immediately though of some "lost" kata that I had read about, like Wanduan, or maybe Channan. Was I about to see one of these kata, that were actually believed to be extinct?!
"The kata I'm talking about is Naihanchin Yondan."
WHAT?! Naihanchin Yondan?!
I was about to flip out!
I thought I had heard it all. I thought I knew practically every name of every kata, but I had never, ever, heard that there was a fourth kata in the Naihanchin series.
I tried to keep it cool.
"Naihanchin Yondan? No, I don't think I've heard about that one" I said, trying desperately to hold back my enthusiasm and sound casual.
"No? You haven't? Well, maybe because it DOESN'T EXIST!"
He quickly turned around, looked at the other old black belts, shouted something in Japanese and they all broke out laughing! "BWAHAHAHAH!!!"
NOOO!!!
I had walked right into a "fool the gaijin" trap!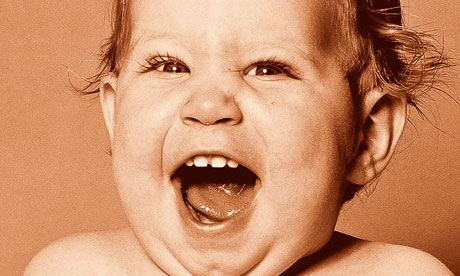 I was so fooled I couldn't believe it.
I didn't even know if I should laugh or cry.
And I'll never forget that evening because I couldn't concentrate the whole training. All I kept thinking about was how stupid I had been, and what a great prank those old farts had pulled on me.
It was quite disturbing.
I could barely sleep that night.
So, anyway, with that intro out of the way, it's time for you to think about how you're going to fool the other people at your dojo on April 1st.
It doesn't matter if you a beginner, an instructor, a green belt or even a parent. You just need to have some guts and humor. And be a little cynical.
Here are my tips:
Tip #1. "Naihanchin Yondan"
This one might be the most effective one (hey, I fell for it once)! And it works great for fooling a large group.
Simply take a famous kata series that many people in your dojo knows, and then add a "new", "secret" one. It doesn't have to be Naihanchin/Tekki though.
For instance, you can do Gekisai (a third, which would be san) or maybe Pinan/Heian (a sixth, which would be "rokudan"). Another alternative is to take a kata that has Sho/Dai variations and add a Chu variation (Chu meaning middle).
For example, Kusanku Chu or Bassai Chu.
And then teach it.
Be dead serious.
"Yes, folks, this is the Fourth Naihanchin kata, that I learnt 35 years ago from an old master in China, just before he passed away. I was his only disciple by the way."
And then comes the really fun part: Start out like the other (authentic) kata in the series, but then keep adding totally ridiculous moves: 360° spin kicks, axe kicks, split kicks, The Crane (from the Karate Kid movie), flip flops, jumps, handstands and more (depending on how much your conscious allows you to) and never stop.
Just keep going.
Throw in some weird kiai here and there too.
And maintain a stone face.
Until somebody finally realizes that it's April 1st.
Tip #2. "Go Pai Sho"
I once saw the most embarrassing "traditional", "Japanese", Karate kata on Youtube ever. It was called "Go Pai Sho", and was absolutely hilarious.
Perfect for April 1st.
Hey, it sounds like a legitimate kata, right? But apparently, even though it looks like a joke, some people in America actually practises it very seriously.
See for yourself:
(If you can't see the video, click here)
If you want to see a few hundred more, look no further.
So this is my idea: Learn Go Pai Sho (aah, my eyes sting from just writing that sentence) and then teach it to somebody (or everybody).
Claim it's the next black belt kata or whatever. Make up a fitting story.
And then drill it relentlessly.
Practise all of the kiai too.

Practise it again, and again, and again.
Chances are, they'll probably never be able to cleanse their bodies from Go Pai Sho! Their Karate is ruined for ever!
Evil? Yes.
Fun? Oh yes.
Moahaha!
Tip #3: "Karate… or Kobudo?"
This one is great if you have people who train both Karate and Kobudo.
I'll keep it simple: Take a Kobudo kata (that the person knows), but remove the weapon.
Then teach it as a Karate kata. Make up a name that sounds similar to the original Kobudo name. "Sakugawa no Ken" [Sakugawas Fist] you could say if you teach the bo kata Sakugawa.
Or even better: Whatever weapon or kata you choose to teach, call it "Boke no [insert weapon here]".
For example: "Boke no Kon", "Boke no Sai", "Boke no Tonfa" etc.
Why? Well, let's just say that the Japanese word "boke" stems from the verb "bokeru", which carries the meaning of "senility" or "air headed-ness".
You get the point.
Teach it and then observe.
Just sit and wait for it…
See how long it takes before your lucky "object" realizes he/she is actually doing a Kobudo kata without the weapon!
HA! Fool!
Tip #4: "A New Competition Form"
This one needs to be done with a partner.
Tell your chosen victims that there has been some changes in the World Karate Federation, or the Japan Karate Association, or whatever organization you belong to. Some major changes that affects us all.
Add some fancy words, along with some random dates and important names, to sound more trustworthy.
Then tell them the following: "The old way of competing in kata is gone. The [insert your federation here] found it too boring, and it wasn't good for bringing audience to tournaments, so a new way has been invented. A new way that hopefully will get more people to come.
It works like this…"
And then you demonstrate the following: Everyone works in pairs. You have to have the same weight. Because one person sits on top of the shoulders of the other person…
And then they do the kata together!
[I tried this, and it totally works, so don't worry. Everyone will be able to do it.]
However, the person on top must only do hand techniques. And the person below can only do the stances. To make it even better, create some own rules, and throw them around like they're established facts: "And remember, folks, according to the new rules your kiai's must be synchronized!"
Oh, I almost forgot. Tell them this new way of competing is called "Boke no Kata".
Then take a few steps back and enjoy your prank.

Actually, my prediction is that it will be so incredibly fun that I demand you to videotape it and send me.
Or at least leave a comment.
So there you have it.
4 Evil (And Fun) Karate Pranks For April 1st.
My part is done.
The rest is up to you.