There are two kinds of martial arts schools:
Those who have TONS of students.
Those who SUCK at marketing.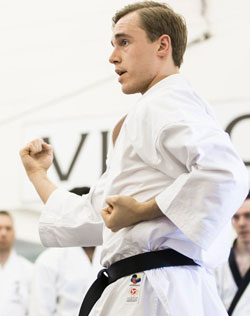 It's unfortunate, but no matter how awesome your classes are, people are not going to magically appear at your doorstep if they don't know you exist.
As the saying goes; "out of sight, out of mind".
The solution? Social media.
Because that's where everyone's attention is these days.
According to research from the US Bureau of Labor Statistics, the average person spends 6 years and 7 months of their life on social media.
That's almost TWICE the amount of time spent on eating and drinking… in your lifetime!
Imagine if you could redirect those eyeballs to your martial arts school?
You can! But only if you know the CORRECT way to use social media. Otherwise you'll waste time and money.
Luckily, I was recently invited to talk about this topic at a martial arts conference. And I brought a camera to film everything for you!
Check it out:
Note: You can watch the full presentation here: www.martialarts.social
Enjoy! 🙂
– Jesse