Click to download: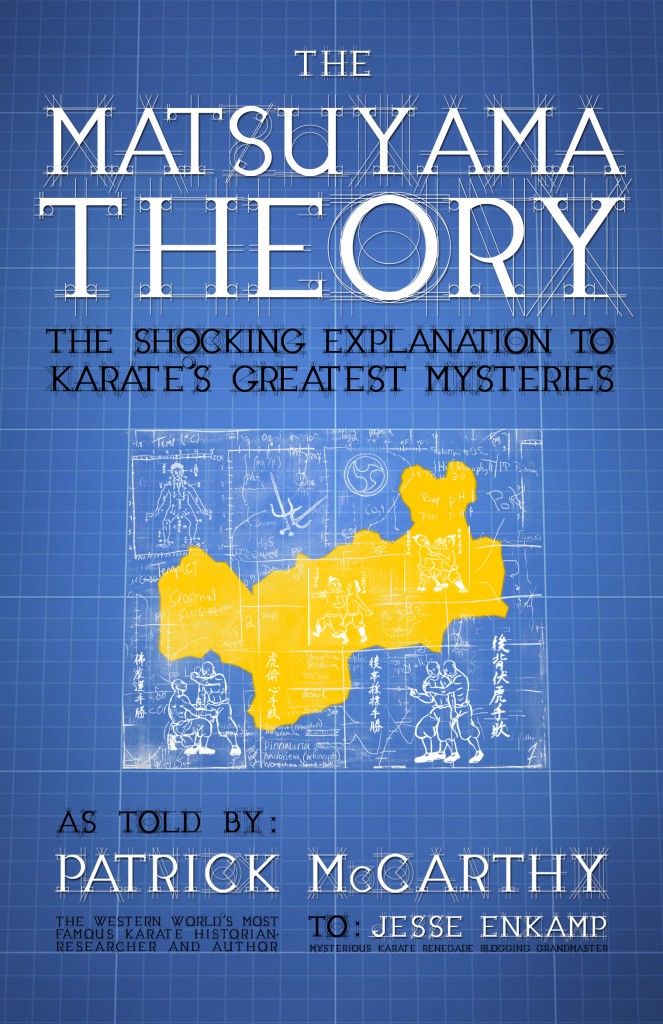 Just when you thought the history of Karate was way too complex to even understand – along comes the Matsuyama Theory and fills in the holes.
Amazing…
Me and sensei Patrick McCarthy – the Western world's foremost Karate researcher, author & historian – truly hope you will enjoy this eBook immensely and pass it on to as many Karate enthusiasts as possible.
Why did I make this into an eBook and not a "regular" article?
Well, simply because fitting 7000 words into this blog would be a pain in the a$$. It's like 34 friggin' pages. 🙂
Also, I had taken tons of actual photos in the actual Matsuyama Park (during my visit to Okinawa earlier this year) and I really wanted to show off my mad Photoshop skills (you'll see once you read it) in the illustrations.
Below you'll find the exclusive download for the KbJ 'Matsuyama Theory' eBook (.pdf format). It's totally FREE for you to read, share and enjoy – and we truly hope it will be of great awesomeness to you and everyone you share it with.
Happy reading!

DOWNLOAD The Matsuyama Theory – Free KbJ eBook