Dear Karate Nerd,
Are you ready for the world's #1 Karate camp?
For the 8th year in a row, I'm organizing my annual KNX seminar.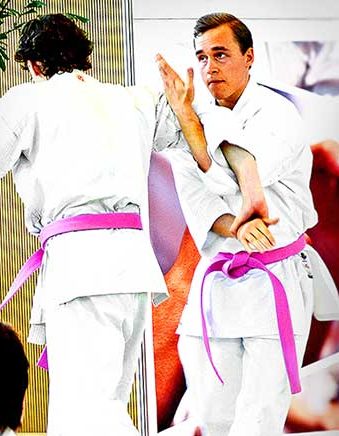 The event takes place in Stockholm, Sweden, on August 15th — 18th.
The Karate Nerd Experience is about learning on a deeper level. That's why there are ONLY 35 spots available.
The goal is laser focused:
Take YOUR Karate to the NEXT level!
I've been to hundreds of Karate camps across the world. Sadly, only a handful of those were epic experiences.
Often I wasted both time and money on "experts" or champions who didn't inspire or teach me anything new.
So believe me…
KNX22 will be unlike ANY seminar you've attended!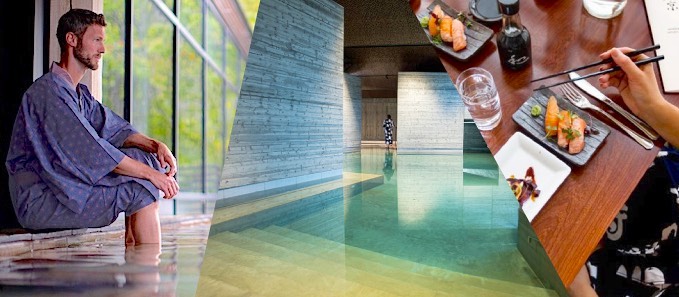 This year's location is a World Luxury Spa Awards Winner hotel overlooking the Stockholm archipelago.
Each day you will enjoy Japanese 'onsen' hot spring baths, salt scrub, cold plunge and sauna to relax after training. You will sleep in a private 'tatami' room, indulge exquisite meals and wear a yukata (cotton robe) during your stay.
Your belt level or style doesn't matter. KNX22 is for everyone who wants a life-changing experience with likeminded Karate Nerds from around the world.
In fact, you don't need to bring your belt – everyone gets a pink belt.
Here are some of the teachers:
Kyoshi 7th Dan Taido, Kishimoto-Di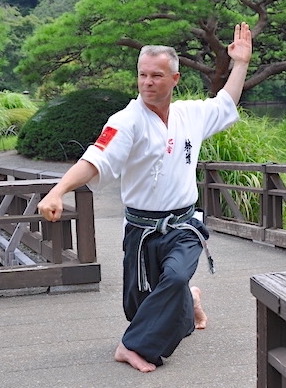 Taido is the most creative Karate style in the world.
Despite being known as a uniquely Japanese style, its roots go back to Okinawa – the birthplace of Karate.
At KNX22, you will get an introduction to Taido by Kyoshi Mikael Jansson. He's the highest ranked Taido instructor outside of Japan (7th dan) under the World Taido Federation since 1978.
Trust me… you've never experience a style like THIS before!
Kyoshi Jansson has also spent the past decade studying a related style called "Kishimoto-Di" directly in Okinawa – under the guidance of Higa Kiyohiko at the legendary Bugeikan.
Oliver Enkamp
Pro MMA Fighter (UFC, Bellator)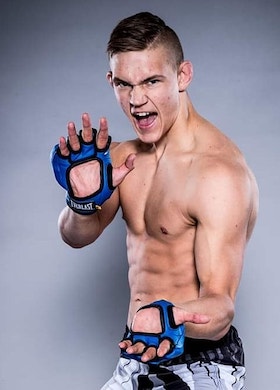 Due to popular demand, my brother Oliver returns share his unique blend of Karate and MMA.
Me and Oliver spent our childhood growing up in our family's martial arts centre. Together, we've traveled the world to train with the "best of the best" – ranging from grandmasters in Okinawa to UFC champions in America.
By combining his Karate skills as national team athlete, with insights from mentors like Lyoto Machida, GSP and the Gracie Brothers, Oliver has designed a system that combines the best elements of MMA and Karate.
The result is a comprehensive method that provides a simple pathway to fighting mastery.
Johan Skalberg
Punong Guru, Filipino Martial Arts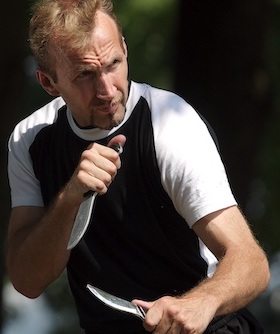 Imagine what Karate looked like before it's modernization.
A deadly martial art, incorporating both empty hands and weapons in a functional symmetry.
This is what FMA (Filipino Martial Arts) represents – because unlike modern Karate it was never watered down to become substitute for physical fitness.
Punong Guru (head master) Johan Skalberg is an undefeated Kali Sikaran champion, special forces instructor and holder of multiple black belts.
You may recognize him from my video: Is Karate A Filipino Martial Art?
At KNX22, Johan Skalberg will teach you pragmatic flow drills and functional applications from Filipino Martial Arts related to Karate kata (bunkai).
Jesse Enkamp
The Karate Nerd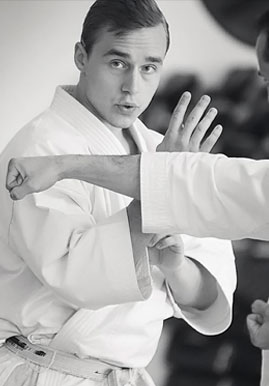 If you're new here, allow me to briefly introduce myself:
I'm a lifelong Karate Nerd, national team athlete, founder of Seishin International, content creator and carrot cake lover.
My job is to elevate the collective consciousness of Karate – regardless of stylistic limitations.
After all, what brings us together is far more important than what sets us apart!
That's why I believe Karate is the ultimate vehicle for self-actualization.
There will also be a Secret Sensei! 🙂
If you want to experience a life-changing seminar and make new friends for life, KNX22 is the perfect opportunity for you.
The only requirement is that you're 18+ years old, have an open mind, can travel to the seminar and speak English.
Your ticket includes accommodation from August 15th to 18th, daily meals (breakfast, lunch and 3-course dinner), Swedish "fika", secret activities, all training sessions, Karate Nerd goodie bag, seminar videos & photos and the Japanese spa access!
Note: Further details will be provided to participants after registration finishes.
Here's a video from last year in Poland:
So, what are you waiting for? Just register and come along! 🙂
We'll take care of the rest for you.
See you at KNX22!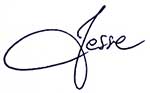 More KNX Stuff: